When it comes to planning a night of fun with Bournemouth escorts, whether you're a visitor or local, chances are you're going to need the discretion of a hotel room so you can enjoy each other company in complete privacy. We're happy to say that Bournemouth has a number of great hotels which are perfect for such an evening. Drawing upon the insights of our escorts and dedicated receptionists, here are our top 5 recommendations for escort-friendly hotels in Bournemouth:
1. The Oceanview Retreat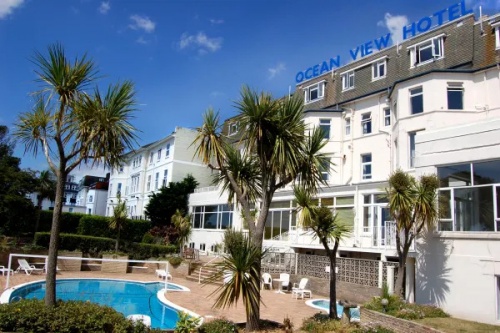 Nestled along the picturesque coastline, the Oceanview Retreat offers a luxurious haven that perfectly aligns with the ethos of Hardy's Angels. The hotel's opulent suites provide a seamless blend of modern design and intimate comfort. Here, you and your companion can indulge in breathtaking sea views, while the attentive staff ensures your privacy is paramount. The Oceanview Retreat understands the needs of discerning guests, allowing you to experience tranquillity and discretion hand in hand.
2. Amarillo Guesthouse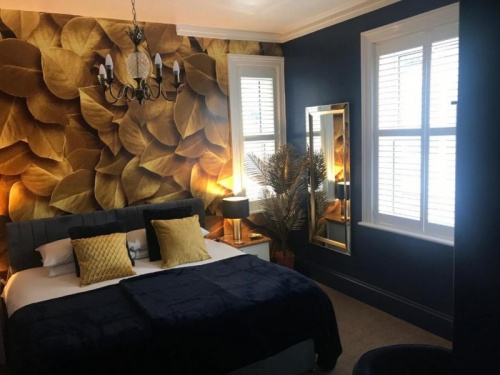 Nestled in the heart of Bournemouth, the Amarillo Guesthouse stands as a testament to refined elegance and unparalleled hospitality. This hidden gem offers a sanctuary of tranquility, enveloping guests in a world of comfort and luxury. The thoughtfully designed rooms and suites exude a sense of intimacy, providing the perfect backdrop for a discreet and enchanting escape. With an emphasis on privacy, the Amarillo Guesthouse offers a haven where you can indulge in the company of your chosen companion while basking in the serenity of your surroundings.
3. Ocean Beach Hotel & Spa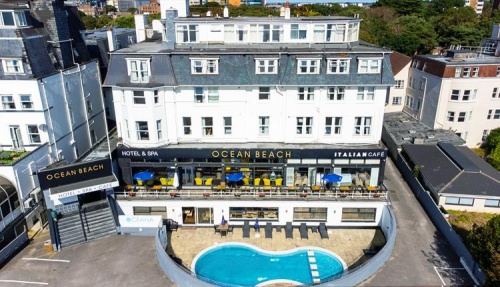 If you're looking for a retreat that encapsulates the essence of Bournemouth's coastal charm, Ocean Beach Hotel & Spa is the perfect option. This escort-friendly hotel offers well-appointed accommodations, ensuring ultimate comfort during your stay. The serene atmosphere and thoughtfully designed interiors create the perfect backdrop for your rendezvous. The staff's commitment to privacy makes The Ocean Beach Hotel & Spa an ideal choice for any of our clients seeking an intimate escape.
4. Hideaway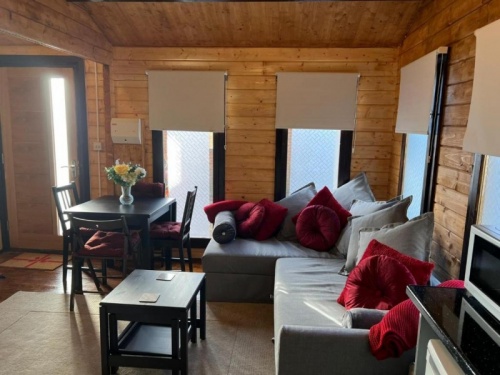 Tucked away from prying eyes, the Hideaway is a boutique gem that caters to the discerning tastes of Hardy's Angels' clientele. With its discreet location and exclusive amenities, this hotel provides a haven of intimacy where you and your companion can create cherished memories. The sumptuously appointed suites exude elegance, and the staff's unwavering dedication to discretion ensures a worry-free stay. Whether you're seeking a romantic getaway or a secluded retreat, the Hideaway offers it all.
5. Harewood Haven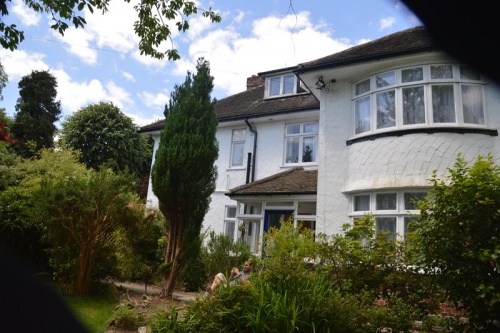 For a truly exclusive experience, the Harewood Haven goes above and beyond. This private villa offers a tranquil escape, allowing you and your companion to confidently enjoy complete privacy. With its spacious layout, well-manicured gardens, and luxurious amenities, the Harewood Haven ensures a memorable stay tailored to your desires. The villa's commitment to discretion aligns perfectly with what's required for our clients to have the best possible experience, making it an exceptional choice for your next experience.
Book Your Bournemouth Escape Today
With these exceptional hotels at your fingertips and the dedicated help of us here at Hardy's Angels, you can look forward to an unforgettable escape that aligns perfectly with your desires. Your comfort, satisfaction, and discretion are paramount, and the hotels we've recommended are guaranteed to suit your needs. If you'd like to get in contact with us for further advice or recommendations - call 07707669769.